AIGA New Mexico is excited to invite you to ABQ Design Summit, a two-day conference dedicated to learning and inspiration.
Day One starts with another installment of our popular and informative Adobe Workshop series, where you can learn the latest tips and tricks about Adobe's newest offerings and get to know the tools you use every day a little better. We wrap up the first day with the first of our professional speakers. Day Two will be packed with professional skills mini-workshops and will finish off the conference with two more speakers.
SCHEDULE
FRIDAY, SEPTEMBER 22ND
10-10:30am: Check-In, Welcome, and Continential Breakfast
10:30am-12:30pm: Adobe Workshop-Adobe XD - Brian Wood
12:30pm-1:30pm: Lunch
1:30pm-2:45pm: Adobe Workshop - Vectorizing Hand Lettering in Illustrator - Brian Wood
3:00pm-4:00pm: Speaker - Jason Bacher 

SATURDAY, SEPTEMBER 23RD
10-10:15am: Welcome
10:15am-11:15pm: Speaker - Sadie Red Wing
11:30am-12:30pm: Design Process Workshop - Brandi Sea Heft-Kniffin
11:30pm-1:30pm: Lunch
1:30pm-2:30pm: Responsible Design Workshop - Sandie Red Wing 
2:45pm-3:45pm: Speaker - Hugh Weber
3:45pm-4:00pm: Wrap-Up

SPEAKERS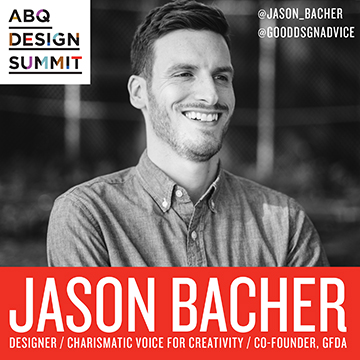 Jason Bacher is a New York-based Creative Director and Co-founder! His studio practice, Good Fucking Design Advice was co-founded with Designer Brian Buirge in 2010. Since then GFDA has continued to churn out irreverent products, campaigns, workshops, and collaborations that challenge the status quo and question the philosophy and discipline of practicing creatives everywhere.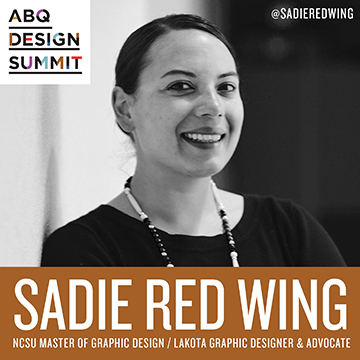 Sadie Red Wing  is a Lakota graphic designer and advocate from the Spirit Lake Nation of Fort Totten, North Dakota. Currently, Red Wing works as the Creating a Passion for Learning Native Student Coordinator at the University of Redlands where she supports and provides resources to indigenous students during their journey through higher education.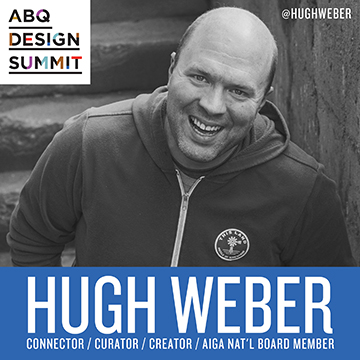 Hugh Weber connects, celebrates and is a catalyst for ordinary people building extraordinary community.
He is the curator of the Institute of Possibility, creator of The Potluck Society / Leading Good, and a national board member of AIGA.
Brian Wood, Adobe Instructor, Sponsored by Adobe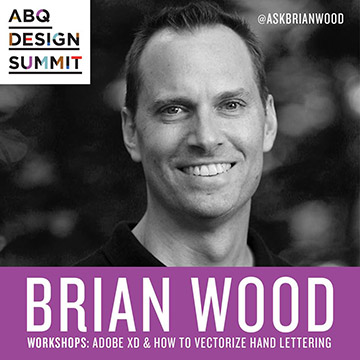 Brian Wood is a web developer, the author of 14 books, including Adobe Muse CC, Second Edition Classroom in a Book and Adobe Illustrator CC 2017 Classroom in a Book. The author of numerous training titles including Muse, Dreamweaver, InDesign, Illustrator and more. In addition to training many clients, including Nordstrom, REI, Boeing, Starbucks, Nintendo, and many others, Brian speaks regularly at national conferences, such as Adobe MAX, HOW Design, HOW Interactive, as well as events hosted by AIGA and other industry organizations. He has also written articles for SmashingMagazine.com, Peachpit.com,CreativePro.com, and more. Brian has a YouTube channel at: youtube.com/askbrianwood.com and a corporate training site at: brianwoodtraining.com.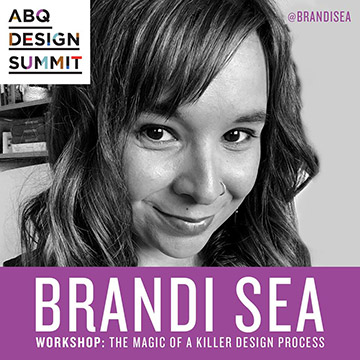 Brandi Sea will be giving en enlightening workshop entitled The Magic of A Killer Design Process. She is an award-winning designer, educator, and creative leader in and around Albuquerque, New Mexico. With over 15 years of experience as a Designer, Art, and Creative Director, Brandi founded BrandiSea Design in an effort to promote better design thinking.
WHAT TO BRING
A notebook, a lot of questions, and a smile! The workshop and speaker will be a lecture-style presentation with live demos of all the great things you'll learn. Computers are not necessary to follow along.
PRICE
As always, it pays to be a member! Registered members of AIGA New Mexico get 25% off their registration to ABQ Design Summit.
We are also offering a student discount. Student Members get 75% off the non-members price. If you are a student, but not a member of AIGA New Mexico, please send a picture of your student ID to education@newmexico.aiga.org and receive a coupon code for 70% off the non-member price.
Student AIGA Members: $25
Student Non-Members: $30
Members: $75
Non-Members: $100
Space is LIMITED! Please RSVP soon!
TIME & DATE
September 22–23rd, 2017
10:00AM – 4:00PM
SPONSORS