ABQ DESIGN SUMMIT

AIGA New Mexico is excited to invite you to ABQ Design Summit, a full day dedicated to learning and inspiration.
ABQ Design Summit is a two-part event. We start with another installment of our popular and informative Adobe Workshop series, where you can learn the latest tips and tricks about Adobe's newest offerings and get to know the tools you use every day a little better. This year, we're deep-diving with two workshop sessions:  Adobe XD, the new fast and fluid experience prototyping tool that will change the way you create and share UX designs, as well as Get Creative with Your Mobile Device—the newest and best ways to turn your phone or tablet into a powerful tool that jump-starts the design process.
Our first speaker, Pete McCracken of Crack Press and Portland Type (Portland, Ore.), has brought over 75 type designs to life for global companies including MTV, Adidas, Starbucks, Dr. Martens, Target, Nike, REI, and Columbia Sportswear. Pete also pushes the limits of the analog process and has produced silkscreen artwork with 44 colors, in 3 x 7 foot dimensions, running through the press sometimes over 100 times per sheet.
We finish off the day with an inspiring keynote talk by Dallas-based e-commerce branding expert and designer Ben Jenkins, founder of OneFastBuffalo. Ben Jenkins has run OneFastBuffalo since 1998, and has also started other successful brands of his own including: Warstic Bat Co, Treadsmith Board Co, Workhaus Lodge, and INDIG. He believes that creative people do not just "have" ideas; he believes we are just better equipped to see and find them.
SCHEDULE
Location: UNM Student Union Building, Room Lobo A & B
9:30am-10am - Check-In 
10am-12pm - Adobe Workshop, Session 1 - Getting Creative with Mobile Devices 
12pm-12:50pm - Lunch (Various options in the Student Union and University Area)
12:50pm-2:50pm - Adobe Workshop, Session 2 - Adobe XD
3pm-3:30pm - Bonus Speaker!  Pete McCracken (UNM Student Union Theatre)
3:30pm-4:30pm - Keynote Speaker, Ben Jenkins (UNM Student Union Theatre)
WHAT TO BRING
For the Adobe Workshop - Session 2, feel free to bring a your smart phone or tablet for a more interactive experience. Also bring a notebook, a lot of questions, and a smile! The workshop and speaker will be a lecture-style presentation with live demos of all the great things you'll learn. Computers are not necessary to follow along.
PRICE
As always, it pays to be a member! Registered members of AIGA New Mexico get $10 off their registration to ABQ Design Summit.
Student Member Pre-sale: $25
Members Pre-sale: $35
Non-Members Pre-sale: $45
Door: $60
We are also offering a non-member student discount. If you are a student, have your professor contact us to get a coupon code that will net $5 off your ticket. This discount can be used in conjunction with your AIGA membership.
Space is LIMITED! Please RSVP soon!
TIME & DATE
Friday, September 23rd, 2016
10:00AM – 4:30PM
(Check-In Starts at 9:30AM)
LOCATION
UNM Student Union Building
1 University of New Mexico
Albuquerque, NM 87131
PARKING
There are parking spaces available on campus(paid) and off-campus (free and paid). 

---

SPONSORS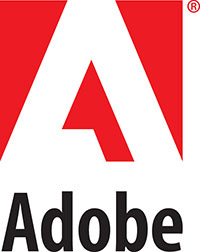 Thank you to our special event sponsor, Desert Paper & Envelope of Albuquerque! 
Desert Paper & Envelope provides a complete range of papers and envelopes for commercial and specialty purposes. In-house customization, printing, and envelope converting complement a wide variety of stock envelopes and paper products. With nearly 40 years of expertise in envelope manufacturing and specialty papers, Desert Paper & Envelope can produce any paper solution you need.
Thanks so much to our print sponsor, Business Printing Services, Inc.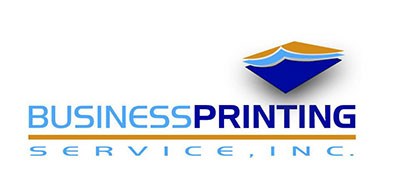 Business Printing Service is a complete commercial print shop serving all of Albuquerque, NM and the USA. We are conveniently located just off Central in the Nob Hill district. Our 6,000-square foot facility includes a computer graphics art department for your design needs, single- to full-color offset printing presses, and a fully equipped bindery department. We can handle all your printing needs from design concept to printed piece.